Exhibitions, receptions and gallery talks are free and open to the public.
Rochester 200 Project
Debuts Saturday, May 30, 2017  | Closing Reception Saturday, June 17.
Exhibition Dates: 5•30•17 — 6•17•17
Paint Creek Center for the Arts is happy to host the Rochester 200 Project! For additional information, please contact the Rochester DDA.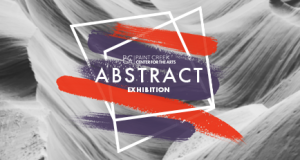 2017 Abstract Exhibition
Debuts Saturday, September 23rd, 2017
Gallery Talk 4PM-5PM | Reception 5-7PM
Join us in the upstairs gallery September 23rd for the unveiling of our latest show- Abstract! This multi-medium exhibition will showcase a variety of expressions revolving around abstraction. This diverse collection of 2-D and 3-D work will take you on a thoughtful journey of how the artistic mind perceives through the use of color, line, and composition.
                                                                                                                                             Exhibition Dates: 9•23•17 — 10•21•17