Featured Artist: David Prescott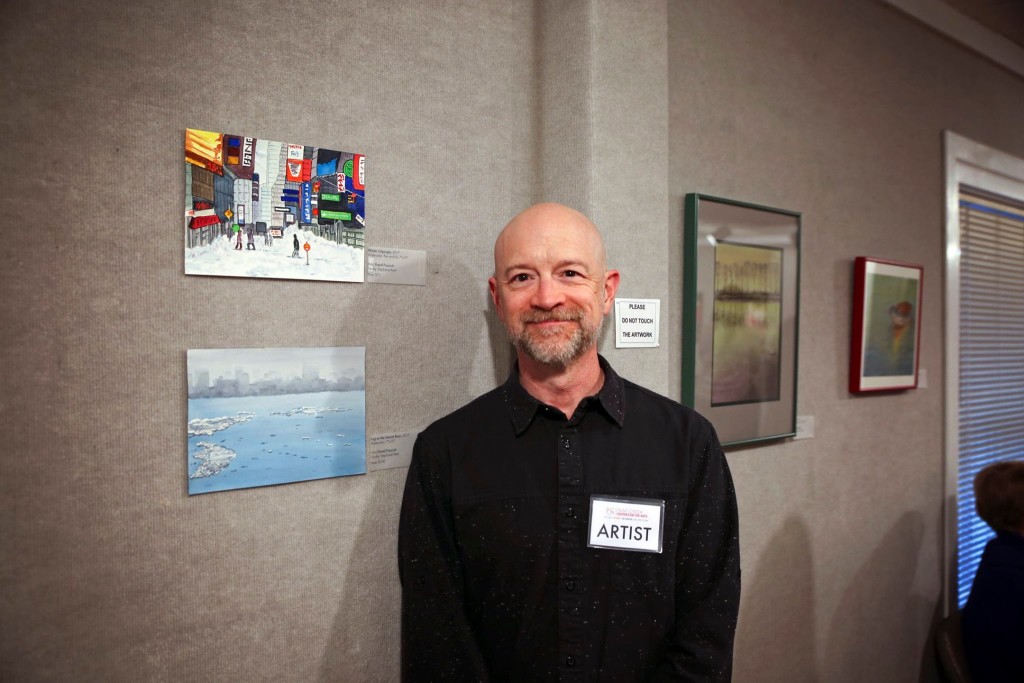 David Prescott stands beside his work featured in our 2017 Student & Faculty exhibition.
David Prescott
About the Artist
David Prescott (Rochester  Hills, MI) holds a Bachelors in Art from Wayne State University, and works as a product designer for FCA. A talented artist in many mediums, David has participated and displayed his work in several exhibitions here at PCCA, and we are ecstatic to announce that we now carry his meticulous stipple work in the Art Market. Each limited edition drawing is created using his own photos of classic cars and local scenes, and invites the viewer to take a step closer and get lost in the dots. David will be holding his own workshop here at PCCA in the Winter 2017 term, with final date(s) to be announced in the upcoming class catalog.
David's work is now available for view and purchase in the Art Market located at 407 Pine Street.