ANNUAL HOLIDAY ART MARKET
PCCA's annual Holiday Art Market: a Winter Wonderland Bringing Together Local Art and Artists from across Michigan
As the winter holidays approach, many of us find ourselves looking for truly unique items to gift to our loved ones. This year, consider supporting local artists and small businesses by shopping PCCA's annual Holiday Art Market.
Located in downtown Rochester, Michigan, the Art Market features original artwork from over 40 artists year-round. During the Holiday Art Market, that number is expanded to 55-60 artists, providing almost 2,000 handmade and original items for shoppers to choose from. From paintings and photography to jewelry and pottery, there is something for everyone on your holiday shopping list.
In addition to the one-of-a-kind gift shopping potential, the 2023 Holiday Art Market will be opening in tandem with PCCA's yearly Student & Faculty exhibition. The Student & Faculty exhibit takes place in PCCA's gallery, which occupies almost the entire second floor of our historic building. Complete with music, twinkling lights, refreshments and the chance to meet and mingle with artists and art lovers alike, the two events make a perfect pair.
Mark your calendars for the opening reception Friday, November 11th from 3-7pm. Admission to both events is free and open to the public.
Shopping the Holiday Art Market means investing in our community and helping to keep the arts alive and prosperous in Michigan. Every purchase helps to support Michigan artists from across the state and PCCA, a 501c3 nonprofit.
Schedule



Submission Deadline: September 29, 2023 at 11:59pm.
Vendor Announcement: October 4, 2023
Opening Reception: November 11, 2023 from 3:00 – 7:00 pm
Event Dates: November 12 – December 22, 2023 during normal PCCA business hours
Additional Activities to be announced
Call for Art



Submissions for the Holiday Art Market are due September 29, 2023
Exhibit Entry Requirements & Guidelines
Open to Michigan resident artists only, ages 18 and older.
All entries must be original artwork, designed and executed by the accepted artist. Kit work or commercial reproductions of any kind will not be accepted and should not be submitted for consideration.
Artwork should be priced for retail between $1 – 300, and be of a holiday or seasonal theme to fit with the market. Artists creating work for sale at a higher price point are welcome to submit an application for inclusion, but acceptance will be handled on a case-by-case basis.
Artwork must be submitted through the online application form to be considered, and must be received by the submission deadline. PCCA will not consider or accept externally submitted artwork (walk-in, separate email, mailed).
Avoid submitting artwork that is larger than 5' high by 5' wide. PCCA is only able to accept a very limited number of large-scale works.
Special consideration is given to PCCA Members, but membership is not required to participate in the Art Market or Holiday Art Market at PCCA. Likewise, membership does not guarantee acceptance into PCCA's the Art Market or Holiday Art Market.
Artists are responsible for shipping/delivering artwork to and from PCCA.
There is no fee to submit artwork for the Art Market or Holiday Art Market.
How to Submit Your Work
Submissions must be received no later than 11:59pm on September 29, 2023, for consideration. Late applications will not be accepted.
Artwork must be submitted through the online entry form.
Whenever possible, art files should be titled with your last name and the name of the artwork to avoid any confusion when work is digitally archived. Example: instead of "IMG4427.jpeg", rename your file "YourLastName_ArtworkTitle.jpeg". If the work is "Untitled", consider assigning it a number or descriptor such as "YourLastName_Untitled_RedFlowersOnTable.jpeg".
Accepted Artwork
Artists will be notified of acceptance via email only by the end of day on October 4, 2023. Acceptance emails include a letter detailing inventory accepted (email body) and an artist packet (attached .pdf) which includes the contract for display, inventory sheet, and a Michigan w9. These documents must be completed and returned to PCCA at the time of artwork delivery. PCCA will not accept artwork into the building without a completed contract and inventory sheet. Artists are responsible for bringing work to PCCA, picking up unsold artwork after the exhibit, or for covering shipping cost either way.
Accepted artwork must arrive at PCCA between October 16th and November 1st. PCCA will be closed to the public for our annual Art & Apples Festival® Saturday, September 2nd through September 12th. Work that does not arrive by the September 24th deadline will not be included in the exhibition.
Artists should only bring artwork that was accepted for the exhibit to PCCA. PCCA will not accept or display any work that was not part of the initial process for selection. PCCA reserves the right to reject artwork upon delivery that does not reflect the artwork that was selected from said jury process.
Accepted artwork must be ready for display at drop-off and PCCA follows a strict no wet work policy for exhibitions. Wet paintings, frames without hanging hardware or wire, damaged work, etc. will not be accepted by PCCA staff and will be turned away. Please contact [email protected] if you have any questions or concerns about displaying your accepted artwork.
Artwork Sales, Exhibit Staffing, and Artwork Return
Retail pricing is determined solely by the artist. PCCA will not change pricing on artwork without prior approval from the creating artist.
PCCA retains a commission on the sale of all artworks sold through our Art Market and gallery exhibits. The rate is determined by the artist's membership with PCCA. For PCCA Members, PCCA retains 30%, for non-members, PCCA retains 40%. From this commission rate, PCCA: maintains and insures the artwork, provides all displays, reception and promotional materials for the market, and collects, reports, and pays all sales taxes.
Unsold artwork will be available for pick up by the artist or an artist representative beginning on October 29th, through November 4th during PCCA business hours.
Retail Vendors



Check back soon for a list of Holiday Art Market artists!
Supporting Sponsors



Special thanks to the following businesses and organizations for supporting this exhibition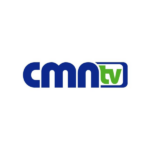 Support the Art Market at PCCA



Consider making a tax-deductible contribution to the Art Market at Paint Creek Center for the Arts! Entry to this event is free thanks to generous visitors like you. Consider making a charitable contribution to the Art Market to help ensure that future events remain free to attend.