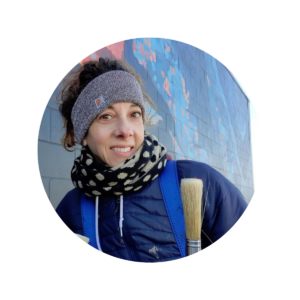 Ani Garabedian is a muralist and has shown her drawings and paintings locally and internationally. She is Community Arts Coordinator at the Detroit Institute of Arts and a Drawing, Design, and Painting Adjunct Professor at local colleges and Universities.
"I am looking forward to being part of Art on Auburn and viewing all the artwork submitted by the students. The theme "What Community Means to Me" provides an opportunity to demonstrate a variety of perspectives and definitions of community and an avenue to learn more about one another. This is also a wonderful chance for the students to view their work on a large-scale in a public place for many years to come, and to be able to add to the environment and content of their own community."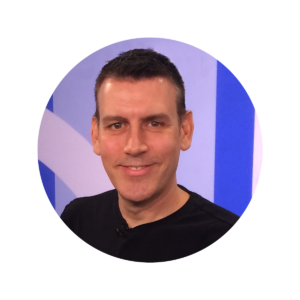 Tim Gralewski received a Master of Fine Arts and a Bachelors of Fine Arts degree from Eastern Michigan University. He teaches graphic design and art at Oakland University in Rochester, Michigan and is also a freelance artist & designer.
"Public art is a very important part of a community. It reflects and reveals our society, adds meaning and uniqueness to our cities. Public art humanizes the built environment and invigorates public spaces. Public art gives the personality and reflection of the community in which it inhabits. I feel that the Art on Auburn installation is doing just that. Being a resident of Rochester Hills and as a father, I see firsthand the importance this community puts on its children. From the excellent school system to the wonderful parks, and overall great sense of community, it's an incredible place to raise a child. Art on Auburn is reflecting this importance by allowing the children of our community to put their mark on our city with their work. I can't think of a more suitable piece of art that would reflect who we are as a city."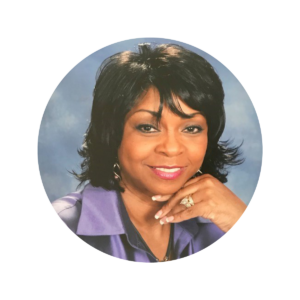 Diandria Kimble is an arts enthusiast and retired arts teacher. She has a passion for STEAM education and a commitment to community engagement. She graduated from WMU and did graduate study at Oakland University.
"I am very excited about the Paint Creek Center and honored to be an Art on Auburn Project juror."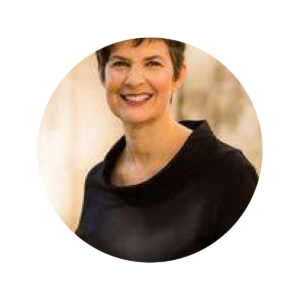 Leslie Ann Pilling is Founder/President of Metropolitan Museum Of Design Detroit. Her educational background is in Art Education and Psychology.  Pilling is a native Detroiter, life-long designer and fine artist.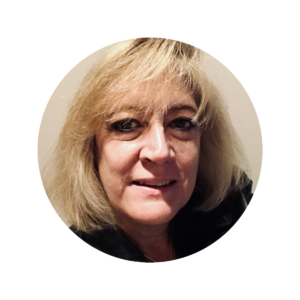 Teckla Rhoads is a designer, arts education advocate, and former Executive Director, Global Industrial Design for General Motors Design. Teckla serves on the Board of Directors for PCCA, the Michigan Design Council, Concours of the Americas, and the Board of Advocacy for OU's Kresge Library.
"The Art on Auburn collaboration between Paint Creek Center for the Arts and the City of Rochester Hills is a great opportunity to engage students of all ages and to celebrate their talent in a long-lasting and meaningful way.  I am looking forward to seeing the artistic expressions of what community means to the next generation."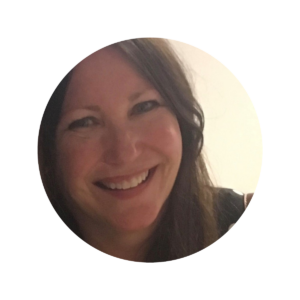 Kris Schaedig is a multidisciplinary artist currently living in Lake Orion. Kris earned her BFA from Wayne State University and her MFA at the School of the Art Institute of Chicago. She is an instructor at Paint Creek Center for the Arts and Rochester University.
"I am honored to be a juror for this project. Community based art is always important, but especially at the present time I think a project such as this is especially valuable. The idea that this artwork will be created by young people of our community and lets their voices and ideas be celebrated is a worthwhile project. This very visible and long-lasting artwork will serve as a beautiful way to bring people together."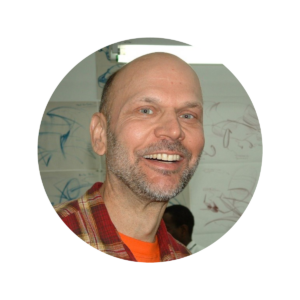 For 25 years, sculptor Martin Skalski taught 2-D and 3-D art as well as product design at the acclaimed Pratt Institute in Brooklyn, NY.  He is a Fulbright Scholar, an author, and has taught in China, Turkey and at art and design schools in Michigan.
"Art on Auburn is a wonderful opportunity for students to display their visual talents and skills to a broad audience.  This type of project will bring smiles to thousands of people every day, helping them feel the impact of art in their everyday lives.
Art has tremendous power.  The common experience of enjoying the fruits of this project will bring us closer together, regardless of our political beliefs or social status.
As a juror I will be focusing on proposals that are interesting, clear and suitable for the format.  In other words, proposals that will beautiful and inspirational to drivers and pedestrians alike."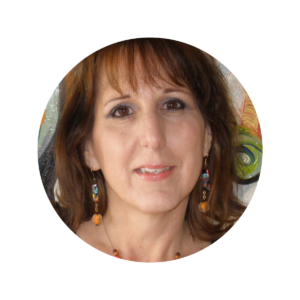 Artist Shelley Malec Vitale has shown her work throughout the country and has work in private and corporate collections. Formerly the director at Romeo's Starkweather Society, Shelly is on the faculty of Paint Creek Center for the Arts and is a member of the Board of Trustees for Macomb Community College.
"Nothing elevates a young artist's motivation and joy more than having their own work publicly recognized and enjoyed. Nothing elevates a community more than to have art in public places. Seeing the world through these young people's expressions is truly a gift for all of us."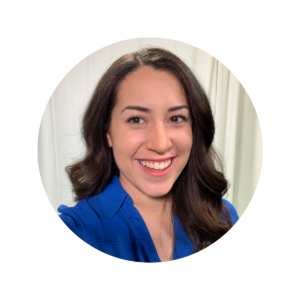 Maria Willett is an advocate for public art projects. In her role as Chief Assistant to the Mayor, Maria leads the mayor's key initiatives, special events, and communications.