Off-Site Exhibitions | Submit Your Work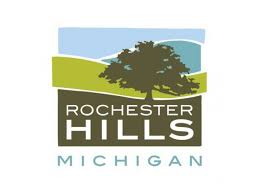 Paint Creek Center for the Arts is proud to partner with Rochester Hills City Hall to display artwork within the municipal building.
Since 2016, this off-site gallery space has provided PCCA to the larger Rochester/Rochester Hills community and given local Michigan artists the opportunity to display their work to a broad range of patrons. Patrons are encouraged to visit this location often as the display rotates often!
Rochester Hills City Hall is located at
1000 Rochester Hills Drive,
Rochester Hills, MI 48309
Hours: Monday through Friday: 9am to 5pm
Closed: Saturday and Sunday
---
2021 Exhibition Schedule

(subject to change)
SPRING: February 1 – March 19
SPRING 2: March 19 – April 30
SUMMER: April 30  – June 11
SUMMER 2: June 11– July 23
FALL: July 23- September 3
FALL 2: September 3 – October 15
WINTER: October 15 – November 26
WINTER 2: November 26 – January 7, 2022
Submissions are accepted by email only. PCCA can not accept walk-in applications.
If you are a Michigan based artist who meets the requirements below, please submit your images and information to [email protected] for consideration.

Artist acknowledges that they are a resident of the State of Michigan and are 18 years of age or older.
Artist concedes all works are original hand-crafted objects, designed and executed by the artist.
PCCA shall receive a commission of 40% of the sales price on artwork sold for Non-Members and 30% for PCCA Members. It is solely the Artist's responsibility to determine the price of their work, conscious of the fact that PCCA will receive a commission of the final price in the event of a sale.
The Artist understands that work is on a rotation and no artist is guaranteed a position to display their work, or that position will be extended after the initial period has ended.
Artist is responsible for obtaining and holding any and all copyright/release of any and all persons, logos, or objects depicted in works.
PCCA reserves the right to photograph/video tape all work for promotion purposes.
Artist must complete an inventory sheet to be submitted to PCCA at the time the works are delivered to PCCA. PCCA will insure against loss or damage of the artists final payment price as listed on the inventory sheet for each item.