Featured Faculty – Prashani Chandrasena
M.F.A. Fiber Art
Prashani Chandrasena is an artist and a designer currently based in Detroit. She received her MFA in Fiber Art from Cranbrook Academy of Art and her BFA in Design from University of Moratuwa, Sri Lanka. Her work concentrates on the materiality and its' relationship to context, history and present by weaving, interlacing and embedding various materials together. Using excess yardages of elastic from manufacturing facilities, Prashani creates works that are sculptural.
Her previous work includes avant-garde garment pieces that perform as wearable art while exploring ideas of constraint the garment imposes upon the body in order to conform with culture, style and modesty. Prashani's work has been shown at exhibitions and venues both local and international.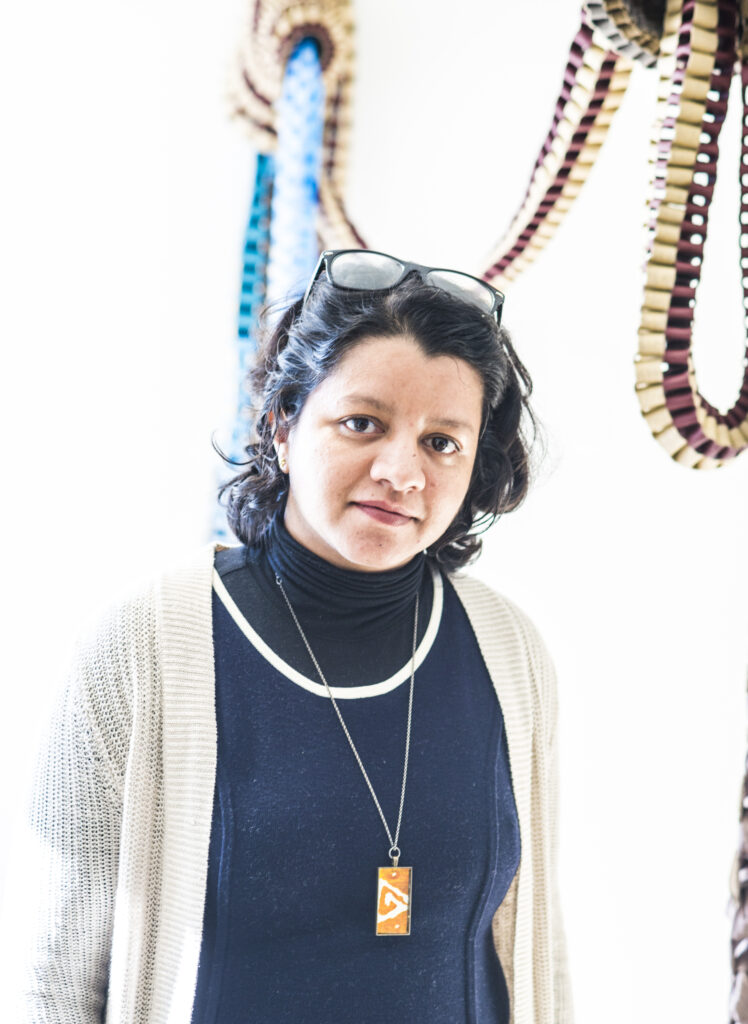 Pictured: Prashani Chandrasena, PCCA teaching faculty member since 2020.
Fortress
"Fortress" by Prashani Chandrasena
Lantern by Prashani Chandrasena
"Lantern" by Prashani Chandrasena
View by Prashani Chandrasena
"View" by Prashani Chandrasena