2022 Art & Apples Festival

2022 Art & Apples Festival
September 9, 2022 @ 2:00 pm

-

7:30 pm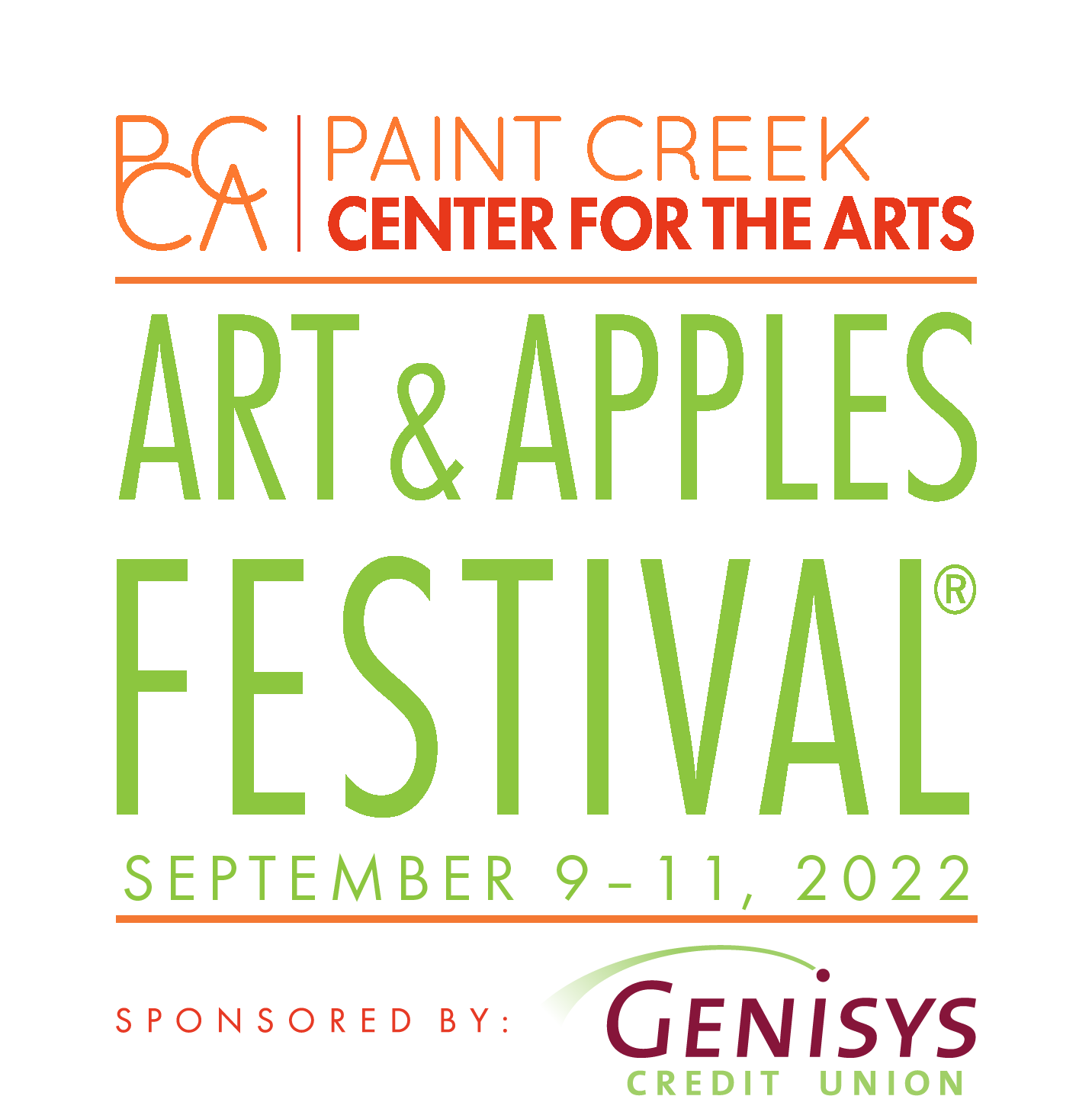 2022 Art & Apples Festival® Hours
Friday, September 9: 2:00 p.m. – 7:30 p.m.
Saturday, September 10: 9:00 a.m. – 7:30 p.m.
Sunday, September 11: 9:00 a.m. – 4:00 p.m.
For more than 55 years, the Art & Apples Festival® has transformed the 30-acre Rochester Municipal Park into one of the nation's top fine art fairs bringing together over 200 art exhibitors, a wide range of food trucks and tents, live entertainment, and art activity stations across the three-day weekend.
The Art & Apples Festival® is a program of Paint Creek Center for the Arts- a regional, nonprofit art center located in downtown Rochester, Michigan- and is the arts organization's annual fundraiser.
PCCA works year-round to advance its mission celebrate and support creativity in our community by providing opportunities for all to learn, create, experience, and appreciate the arts.
You are invited to experience everything the festival has to offer; from the artwork of our talented artists, the sights and sounds of the Main Stage; to the fresh apple treats and mouth-watering food vendors found around the park, and the creative experiences of the Kids Art Zone and Creation Station- there is something for everyone at the Art & Apples Festival®.
Shuttle & Parking
Shuttle bus to the festival and free parking available on Saturday (9am – 8pm) and Sunday (9am – 4:30pm) from Rochester High School (14361 Walton Blvd.)
Paid parking is available in the "West Parking Platform" at 406-414 Walnut Blvd and in the "East Parking Platform" at 415 East St., both in downtown Rochester. Additional paid parking may be available at any of the metered spaces or in private lots around the park. Please note that PCCA is not associated with any parking lots other than the Rochester High School shuttle lot.
Entry Fee
$5 donation per person, per day, is suggested. This is a tax-deductible donation- please ask for a receipt at the gate. Funds are distributed between other volunteering nonprofit organizations (Gate Groups) and Paint Creek Center for the Arts to help provide for year-round programming.
Pets in the Park
We get it- everything in life is better with your pets. But, we also know that throwing a festival means 60,000+ visitors on foot, 300+ vendors trying to sell their work, and big vehicles on narrow walkways with limited visibility. While leashed dogs are normally allowed in Rochester Municipal Park, they are not allowed during special events such as the Art & Apples Festival per city ordinance. Please leave Fifi and Fido at home where they can relax in a safe, quiet and comfortable environment.