Elizabeth Chilton
Executive Director

Art & Apples Festival®: Sponsorships & Media/PR
Joining the PCCA team in May of 2018, most of Elizabeth's professional life has been devoted to supporting the region's cultural sector. She served as Director of Development for both the Detroit Science Center and Mosaic Youth Theater of Detroit. As Manager of Curatorial Affairs for the Arab American National Museum and Director of Exhibit Content for the Detroit Science Center, she collaboratively led the creation of four permanent exhibit galleries and five traveling exhibitions. As PCCA's Executive Director, Elizabeth has spearheaded the development and implementation of a comprehensive strategic plan, overseen some of the organization's most successful Art & Apples Festivals, and is currently helping the organization find and mine the pandemic's silver lining.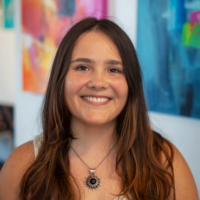 Nicole Bush
Manager of Art Education

Art & Apples Festival®: Kids Art Zone & Creation Station Entertainment
Nicole joined PCCA's Art Education Team in April 2018 bringing five years of experience working with local art nonprofits teaching summer camps and art classes. Nicole also holds a Bachelor of Arts degree in Elementary Education from Michigan State University. Promoted to Art Education Manager in 2021, their mission is to "bring quality art-making opportunities to as many individuals as possible."
Alana Stultz


Community Engagement Coordinator
Art & Apples Festival®: Food Vendors & Volunteers
Alana joined the staff at PCCA in April 2021 with and six years of experience working in customer service, event management, volunteer management, marketing and communications within the hospitality and tourism industry. From a young age, she was taught the importance of creativity and how a community benefits from embracing the arts.  Alana earned a Bachelor of Fine Arts in Public Relations from Wayne State University. During her down time, she enjoys finding treasures while thrift shopping and attending live theater performances with family and friends.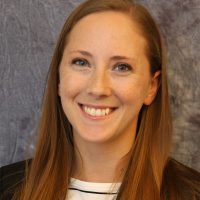 Kelly Lehman
Business Manager

Art & Apples Festival®: Accounting
Kelly joined the PCCA team in December of 2020. She has a Master of Science degree in Taxation and is a Certified Public Accountant in the State of Michigan. She brings over ten years of accounting experience in both the public and private sector. She also teaches both accounting and tax courses for local business schools. Kelly is using both her experience and strong work ethic to ensure that PCCA is following proper accounting procedures and realizing all possible efficiencies.