Vacant 
Executive Director

Art & Apples Festival®: Sponsorships & Media/PR
More information coming soon!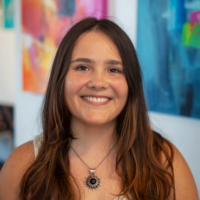 Nicole Bush
Art Education Manager 

Art & Apples Festival®: Kids Art Zone & Creation Station Entertainment
Nicole Bush is the Art Education Manager at Paint Creek Center for the Arts in Southeastern Michigan with the personal mission of bringing quality art-making opportunities to as many individuals as possible. Since starting there in 2018, Nicole has established the Art Anywhere outreach program, oversees the sold-out fine art summer camps, and manages over 250 classes, workshops, and events annually. Nicole holds a Bachelor of Arts degree in Elementary Education from Michigan State University with a minor in Teaching English to Speakers of Other Languages (TESOL) and a certification in Global Education. They have over eight years of experience of working with local art nonprofits. In their free time, they enjoy working in the mediums of ceramics, resin, and embroidery.
Alana Stultz


Community Engagement Coordinator
Art & Apples Festival®: Food Vendors & Volunteers
Alana joined the staff at PCCA in April 2021 with and six years of experience working in customer service, event management, volunteer management, marketing and communications within the hospitality and tourism industry. From a young age, she was taught the importance of creativity and how a community benefits from embracing the arts.  Alana earned a Bachelor of Fine Arts in Public Relations from Wayne State University. During her down time, she enjoys finding treasures while thrift shopping and attending live theater performances with family and friends.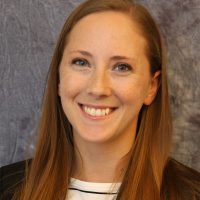 Kelly Lehman
Business Manager

Art & Apples Festival®: Accounting
Kelly joined the PCCA team in December of 2020. She has a Master of Science degree in Taxation and is a Certified Public Accountant in the State of Michigan. She brings over ten years of accounting experience in both the public and private sector. She also teaches both accounting and tax courses for local business schools. Kelly is using both her experience and strong work ethic to ensure that PCCA is following proper accounting procedures and realizing all possible efficiencies.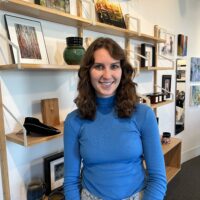 Jill Tessmar


Event Coordinator
From intern to employee, Jill has been involved with PCCA since March of 2021.  Jill received a Bachelor of Arts degree in Communication and a minor in Event Management from Central Michigan University in May of 2021. Her role at PCCA began by assisting with Art Education and the Art & Apples Festival and now includes facilitating private lessons, Art Anywhere programs, and private events at our facility. Jill's goal is to ensure high-quality opportunities and experiences for first-time students, award-winning artists, and everyone in between.