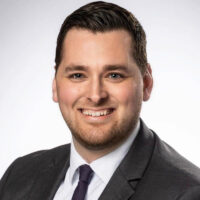 Shaun Hayes joined Paint Creek Center for the Arts in February 2022. He holds a Bachelor's Degree in General Management from Oakland University. He has worked in non-profits for the past 10 years, including three as an executive director prior to joining PCCA. His responsibilities include oversight of all staff, budget preparation and evaluation, grant procurement, development of new programming, and execution of the annual Art & Apples Festival.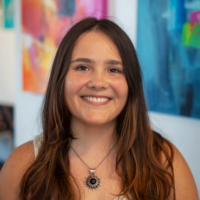 Nicole Bush is the Art Education Manager at Paint Creek Center for the Arts in Southeastern Michigan with the personal mission of bringing quality art-making opportunities to as many individuals as possible. Since starting there in 2018, Nicole has established the Art Anywhere outreach program, oversees the sold-out fine art summer camps, and manages over 250 classes, workshops, and events annually. Nicole holds a Bachelor of Arts degree in Elementary Education from Michigan State University with a minor in Teaching English to Speakers of Other Languages (TESOL) and a certification in Global Education. They have over eight years of experience of working with local art nonprofits. In their free time, they enjoy working in the mediums of ceramics, resin, and embroidery.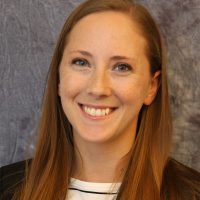 Kelly Lehman
Business Manager

Art & Apples Festival®: Accounting
Kelly joined the PCCA team in December of 2020. She has a Master of Science degree in Taxation and is a Certified Public Accountant in the State of Michigan. She brings over ten years of accounting experience in both the public and private sector. She also teaches both accounting and tax courses for local business schools. Kelly is using both her experience and strong work ethic to ensure that PCCA is following proper accounting procedures and realizing all possible efficiencies.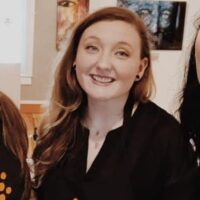 Jenny Stacey


Manager of Galleries & Digital Media
Art & Apples Festival®: Artists, layout and design
Jenny brings over 11 years of professional experience as a graphic designer, illustrator and exhibiting artist. She holds two Associates from Macomb Community College and is completing her BFA in Graphic Design through Academy of Art University. She is passionate about everything creative- especially creating opportunities for other artists to make and share their work. As Manager of Galleries & Digital Media, she works on everything from the PCCA website, to Summer Camp t-shirts, class catalogs, retail and gallery displays, and festival layouts.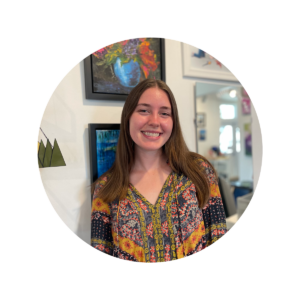 Julia joined the staff at PCCA in July of 2022 with 2 years of experience in event management and recreation and leisure programming.  She holds a Bachelor of Applied Arts degree in Recreation from Central Michigan University, with a focus on outdoor recreation and event management. Julia is passionate about providing meaningful opportunities for self-expression through leisure activities, specifically artistic pursuits. Since as long as she can remember, she has been involved in the arts, whether she was creating or supporting art in her community. In her free time, she loves being active and embracing the outdoors, including biking, running, picnicking, and travelling all throughout Michigan. As the Art Education Coordinator, her responsibilities include managing private lessons and parties, collaborating on workshops and other outreach programming, and overall support of the Art Education team.