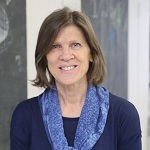 Kären graduated with a degree in Fine Art from Toronto's OCAD.  Kären's work is focused on landscape with a human element, as well as collage with miniature painting, sculpture and found objects, and is currently exhibiting at Shoreline Arts in Suttons Bay.  She has found delight in teaching art to both children and adults for the last 29 years.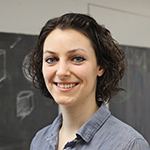 Mary Dudek is a visual artist working in Metro-Detroit. While primarily a figure sculptor, her practice ranges from drawing, to painting, to ceramics, to metal. Her passion for her faith and awe of the human body fuels her work prompting her to create mostly liturgical art and representational figure sculpture. She studied drawing and sculpture at Studio Art Center International in Florence Italy and earned her BFA from the University of Michigan Stamps School of Art and Design. She teaches a variety of classes and workshops throughout the Metro-Detroit area and maintains her studio work and commissions.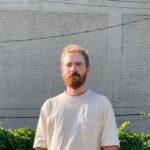 Brett Evans is a Detroit-based visual artist working primarily in clay. Raised in the Hudson Valley in New York, and a recent graduate from Cranbrook Academy of Art with an MFA in ceramics. Apart from his personal art practice, he's also been involved in forms of collaboration with artist and designer, Karen Lee. Evans has also been a resident artist at the Archie Bray foundation for the Ceramic Arts in Helena, Montana, as well as at Bard College at Simon's Rock in Great Barrington, Massachusetts.

Marigrace graduated with honors from Oakland University holding a Bachelor of Arts in Studio Art with a concentration in Painting and Drawing and a minor in Graphic Design. Although primarily an Oil painter, she works in a variety of mediums ranging from ball point pen drawings to mixed media and found object work. She has spent time studying abroad in Italy, and has shown work in the Detroit area. Her work centers around expression by means of the human figure.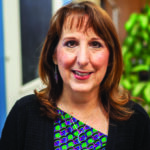 Shelley Malec Vitale | BFA
Shelley Malec Vitale graduated with her Bachelor of Fine Art Degree in Painting from Eastern Michigan University. She has also studied under some of the most noted artists and instructors in Michigan at Wayne State University, College for Creative Studies, and Henry Ford Community College. An accomplished artists active in the Detroit Art Community, Shelley has shown throughout the state and New York, and has work in many private and corporate collections throughout the country.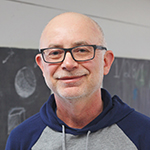 Charles Pompilius | MFA
Charles Pompilius is a figurative painter based out of both Detroit, Michigan and Naples, Florida. His paintings have been shown in exhibitions throughout the United States, including ones shown in New York, San Francisco, Milwaukee, Scottsdale, and Birmingham, MI. He holds a Bachelor of Fine Arts degree from Central Michigan University as well as a Master of Fine Arts degree from the University of Iowa. In 1984, he attended the Skowhegan School of Painting and Sculpture on scholarship. Pompilius has taught painting at Wayne State University, College for Creative Studies, and Edinboro University. He is the recipient of a Pollack-Krasner Award as well as the Michigan Council for the Arts Creative Artist Grant.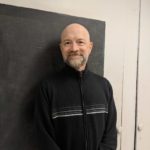 David Prescott | BFA
David Prescott (Rochester Hills, MI) holds a Bachelor's in Art from Wayne State University and works as a product designer for FCA. A talented artist in many mediums, David has participated and displayed his work in several exhibitions at PCCA. He currently teaches pen & ink and printmaking workshops here at Paint Creek Center for the Arts.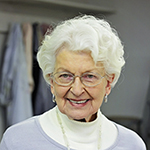 Mary Reo | BFA
Mary holds degrees from Wayne State University and the College for Creative Studies. She worked in advertising for several firms in layout design and illustration. Mary has been an 'All Media' instructor for the Flint Institute of Arts and has worked as an automotive technical instructor. She is a qualified judge and juror for gallery and Plein-Air exhibitions.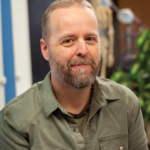 Brian Rubenacker | BFA
Brian is a full time artist who studied at CCS, Kubert School of Cartoon and Graphic Design and the Art Institute of Pittsburgh. He holds a BS in Graphic Design with a focus on illustration. He specializes in animal portraiture and works in oil, acrylic, watercolor and digital mediums. His work has been exhibited in galleries across the U.S. and hangs in homes and businesses in over 30 countries. His clients include Square Enix, BTCA, the Animal Welfare League of Arizona and CBS Television where you can see his work on the set of Two Broke Girls. He has been published in Books, magazines and numerous pop culture blogs and websites. His work is a top 20 seller on iCanvas.com and can be seen in major department stores such as Khols, TJMaxx and Home Goods. He was an accomplished instructor at Oakland Community College where he taught drawing and design. He loves to share his artistic knowledge and experience and looks forward to fostering a supportive and nurturing learning environment at PCCA. Brian shares a home with his wife Rene and a studio with his two Boston Terriers (the muses) in southeast Michigan.
Kris Schaedig | MFA
Kris Rygwelski-Schaedig lives in the Detroit, Michigan area. She earned her BFA from Wayne State University in Detroit and her MFA from the School of the Art Institute of Chicago. Her goals in teaching art are to foster personal creativity, as well as to assist students in increasing their skills through the proper use of materials, methods and studio practices. Kris believes that it is important to let the individual discover their artistic voice through creating a caring but challenging environment.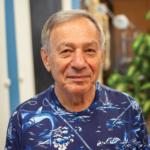 Originally from Russia, Anatoliy graduated with Honors from Leningrad Art Institute in 1970 with his MFA and  has been teaching ever since. In 1985 he became a member of the Union of Russian Artists– in recognition of his participation in nation-wide juried exhibitions and artistic achievements.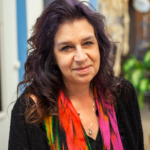 Carolyn Shoemaker | BFA
Carolyn always knew art would figure prominently in her life, professionally and personally. She earned her degree from College for Creative Studies in Detroit. She worked as a professional graphic designer for over 25 years and was always painting in her free time. In the last three years she has been focusing on painting and began a new passion for teaching.
Carolyn loves to share her knowledge and enjoys seeing the outcome of her students accomplishments.
She has exhibited her work in a number of galleries in and around this beautiful state of Michigan where she and her family love to travel. Gardening is another passion, which is why painting florals is one of her favorite things to paint along with landscapes and abstracts.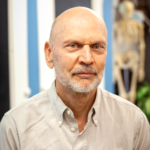 Martin Skalski | MFA
Until 2015 Martin Skalski was a full-time, tenured, professor at Pratt institute, located in Brooklyn, New York. Professor Skalski established and directed the Transportation Design Program at Pratt and taught drawing, color theory, abstract three-dimensional design as well as transportation design. He is a Fulbright Scholar and has taught internationally in China and Turkey and at art and design schools in Michigan. While at Pratt he solicited and executed sponsored design projects by numerous corporations including: Ford, General Motors, Chrysler, Honda, Northrop-Grumman, Corning, Black and Decker, NEC, Mitsubishi and Engelhard/Mearl. In 1998 he formed partnership with the University of Virginia Aeronautical Engineering School to design small aircraft. Two aircraft designs from that partnership won NASA design awards. He as received numerous grants and awards: including an NEA design award, two $25,000 and two $10,000 grants from Ford Motor Company, $30,000 from Mitsubishi Motors of America, Grants totaling over $100,000 from General Motors Corporation and a Metropolis Designers Saturday design award. His students and his own work has been shown in Car Styling Magazine, Metropolis Magazine, Progressive Architecture and Brooklyn Bridge Magazine. Examples of his work have been exhibited in New York and Tokyo. His book, "External Qualities" that explains in detail the aesthetic aspects of color, line, shape, texture, pattern and gloss. A second book, "Three-Dimensional Design" gives step-by-step instructions for teaching a year-long course for three-dimensional visual literacy. He has done experimental design for new products to be mass produced by laser and other computer run machinery at Milgo Industries in New York. His firm completed the design for a set of different pieces of street furniture for a New York based street amenities company.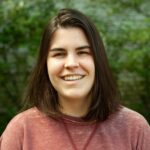 Rebekah Sweda | MFA
Rebekah Sweda received a dual degree in Chemistry and Art from Calvin University in 2018. She went on to receive an MFA from Cranbrook Academy of Art in 2020. She is currently based in Detroit, Michigan. She works in both porcelain and Stoneware making contemporary pottery. Having an intense appreciation of STEM and pattern making, she uses them as a way of communication and revealing knowledge.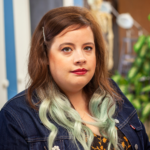 Amanda Trotto | BFA
Amanda holds a BFA in Studio Art with a specialization in drawing and painting from Oakland University. She enjoys working in a variety of formats, from mixed media collage to pen in ink drawing and digital illustration. Amanda's fine art explores process-based techniques while remaining decorative and laced with tradition. She also enjoys graphic design, creating custom portraits and typography. In addition to her full-time job, Amanda works as a freelance illustrator and graphic designer. Since art is her passion, Amanda is excited to share her enthusiasm for all things creative with the Paint Creek Community.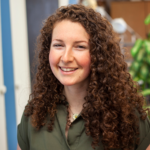 Alex Wilson | BFA
Alex Wilson is a ceramic artist that has been instructing at PCCA since the summer of 2015. She graduated from Michigan State University with a BFA in Art Education and has been teaching in many settings since then. Though clay is her favorite medium to work with she also enjoys teaching children's classes in a variety of mediums.