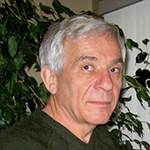 Anatoliy Shapiro | MFA
Anatoliy graduated with honors from Leningrad State Pedagogical University. His work has been exhibited internationally. In the Detroit area, he is best known for his mural work, which includes murals at the Holocaust Memorial Center, Motor City Casino, The Chrysler Museum, Palladium 12 Cinema and Comerica Park.
Carol Ward | BA
Carol received a Bachelor of Arts in Photography from Columbia College Chicago after realizing a passion for photography in high school. Her career began with a focus on commercial advertising but transitioned in 2003 into opening a wedding photo documentary & portraiture business.
Carol is an active member in several professional organizations and volunteers her time and expertise to  Flashes of Hope. She looks forward to inspiring her students' creativity while providing the necessary technical skills needed to complete their vision.
Centurium Frost | BFA
Centurium was born and raised in Detroit, Michigan. He graduated from Henry Ford Community College in 2007 with an Associates in the Arts. In May of 2013, he graduated from the College for Creative Studies with a Bachelor's Degree in Fine Arts with a focus in Illustration. During his time at HFCC, Centurium was introduced to ceramics and became fascinated with clay. He found his new "canvas" and decided to merge his two passions of drawing and clay together! In 2014, his "Detroit" ceramic ware has been featured in the Detroit FreePress and on Fox2 morning show (his Detroit vase is now a part of the news set). Centurium's work is currently featured at "SHOP.PLAY.LOVE" (in the Eastern Market).
Charles Pompilius | BFA, MFA
Charles Pompilius is a full-time painter whose work is primarily concerned with portraiture and the human figure in interior spaces. In 2011 Pompilius painted the official portrait of Michigan's Governor Jennifer Granholm, which hangs in the capitol rotunda in Lansing, Michigan. The David Klein Gallery in Birmingham, Michigan has represented his work for the past twenty years.  Pompilius' work has been shown in exhibitions in cities throughout the United States including New York, San Francisco, Milwaukee and Scottsdale. He has a BFA from Central Michigan University and an MFA from the University of Iowa and has had residencies at Skowhegan, the Vermont Studio Center, Millay Colony for the Arts and the Ragdale Foundation.  Pompilius is the recipient of a Pollack-Krasner Award and a Michigan Council for the Arts Creative Artist Grant.  Charles lives near Detroit with his wife and family.
Christina Strybis | BFA, MFA
Strybis received her BFA in Ceramics from Grand Valley State University and her MFA in Ceramics from State University of New York at New Paltz. Strybis's work focuses on the concept of portrayed and hidden identities, experienced by the viewer. Strybis enjoys sharing her knowledge of wheel throwing, hand building, historic ceramics and sculpture with students of all skill levels.
Kris Schaedig | BFA
Kris received her BFA in drawing and painting from Wayne State University. Her goals in teaching art are to foster personal creativity, as well as to assist students in increasing their skills through the proper use of materials, methods and studio practices. Kris believes that it is important to let the individual discover their artistic voice through creating a caring but challenging environment.
Liz Lewis | BFA
Liz Lewis has a BFA from the College for Creative Studies in Detroit, MI. She works in many art fields including fiber arts, fine arts and music. Her focus in the classroom is on exploration, experimentation and fun.
Mary Reo | BFA
Mary holds degrees from Wayne State University and the College for Creative Studies. She worked in advertising for several firms in layout design and illustration. Mary has been an 'All Media' instructor for the Flint Institute of Arts and has worked as an automotive technical instructor. She is a qualified judge and juror for gallery and Plein-Air exhibitions.
Megan Gurisko | BFA
Megan Gurisko earned a Bachelor of Fine Arts with an emphasis in Painting and minor in Art History from Grand Valley State University. She works mostly with acrylic medium, but has experience in printmaking, drawing, bookbinding and ceramics. Her work explores the process of mark making with various tools to create layered and contrasting surfaces. Gurisko is an active member of Avenue for the Arts and the DIA.
Phil Parks | BFA

Phil has been a working artist for over 20 years with a BFA from Wayne State University. As an illustrator his clients have included Harper Collins, Warner Books, a host of independent book publishers, as well as private and agency commissions. As an instructor, he does not believe in a formulaic, "step-by-step" approach, but rather in helping students build a strong foundation from which they can explore their own creative path.
Sonia Litynskyi | BA

Sonia holds a BA in Studio Art from Oakland University. She has experimented with a wide variety of photographic techniques, from pinhole cameras to smart phones, analog and digital. The camera has always been a tool to process her surroundings. Her most recent work has explored the balancing roles of mother, artist and woman. Being that most of her daughter's life was being experienced behind a lens, Sonia decided to hand the camera over to her daughter for a change. The results inspired her to teach a unique perspective of photography, providing young students the ability to use the camera and other photographic techniques as a tool.
Stephanie Kent | BFA

Stephanie is an illustrator who studied at both Kendall College of Art and Design in Grand Rapids and Wayne State University. Focusing on realism, her work showcases the natural and scientific world using 2-D and 3-D media. She uses a variety of mediums including oil, charcoal, ink, mixed media and even graphite dust. She has previously worked with Paint a Miracle, a nonprofit in downtown Rochester, assisting people in developing their own creativity. Visit her website kentillustrations.blogspot.com
Rachel Gervais | BFA

Rachel Gervais is a graduate of the College for Creative Studies in Detroit. She earned a double major in both Ceramics and Art Education. In 2014 she was awarded the Imre J. Molnar Artistic Achievement Award from the College for Creative Studies and was an Emerging Artist in the Ann Arbor Street Fair. In 2013 she did a summer fellowship at Oxbow School of Art in Saugatuck, MI. Her work is shown regularly in Detroit area galleries. She currently lives in Detroit, MI.